The Thrift Store Supports Our Mission

The Thrift Store supports the Six Points' Mission by:
Providing a venue for vocational training and jobs for people with disabilities we serve
Providing over 40% of the revenue stream of client programs
Practicing environmental stewardship through reuse and recycling of donations
Serving as a vital resource for clothing and household goods for low income and at-risk populations in our valley
So, please keep the treasures coming – responsibly! Please see below for times and guidelines for merchandise donations.
Your donations are so important to our clients and our community.
Thank you for your support!
Thrift Store Donation Guidelines
NO DUMPING PLEASE!
Please DO NOT dump donations of clothing and household goods in front or back of our building, especially when we're not open. These donations end up getting dirty, wet and picked through and then we are not able to sell them.
Please be understanding if a staff member tells you we cannot accept a particular donation.
Six Points spends thousands of dollars every year on waste management due to our dumpster being filled with donations we can't sell.
Please be respectful that our building, parking lot and dumpster are private property just like at any other business in town, where you would never consider trespassing after hours or leaving trash on their property.
We want our customers, clients and staff to be safe in our home, so it is imperative that the parking lot, doorways and aisles are not filled with illegally dumped goods.
Please click the box below or download the PDF to see ITEMS WE DO NOT ACCEPT. (PDF Download)
Unaccepted Items (Click to open list)
Large Appliances
Incomplete/Stained/Damaged Furniture
Metal Bedframes
Mattresses or Box Springs
Entertainment Centers
Filing Cabinets
Window Blinds
---
TV's (unless flat screen)
Computer Monitors/Printers/Copiers
Cell Phones
Cassette tapes
---
Baby Cribs
Car Seats
Pack-n-Plays
Toys/Games/Puzzles with pieces missing
---
Exercise Equipment
Helmets
Stationary Bikes
---
Please be aware that we may not be able to accept certain larger seasonal items off-season due to space concerns.
For all other donations, ask for assistance.  Thank you!
Donation Hours, due to short-staffing: Mondays, Tuesdays, and Thursdays 10-3, and Saturdays 10-2:30. Thank you for your understanding and continued support!
For questions, please phone Anita at (970) 641-3081 or text her at (970) 485-4992.
Furniture, larger items, electronics, and small appliances are all subject to approval before acceptance; please be sure to call us first at (970) 641-3081 before bringing them in for donation. Text photos of potential furniture donations to (970) 485-4992 before bringing furniture in.
Please be prepared to bring heavy items/furniture inside to our processing area.  Pack donations in such a way that you are able to carry them in comfortably.  Bring enough people with you to help you unload heavy items; do not ask our staff or plan on using our staff.  To avoid injury, Six Points' employees cannot unload your donations.  A staff member from Receiving will take a quick look and let you know if we have the room and if it is in a condition in which we are able to sell it and therefore keep it.  Staff always has the right of refusal.
Questions about a donation?  Call us at (970) 641-3081.  Thanks for your continued support.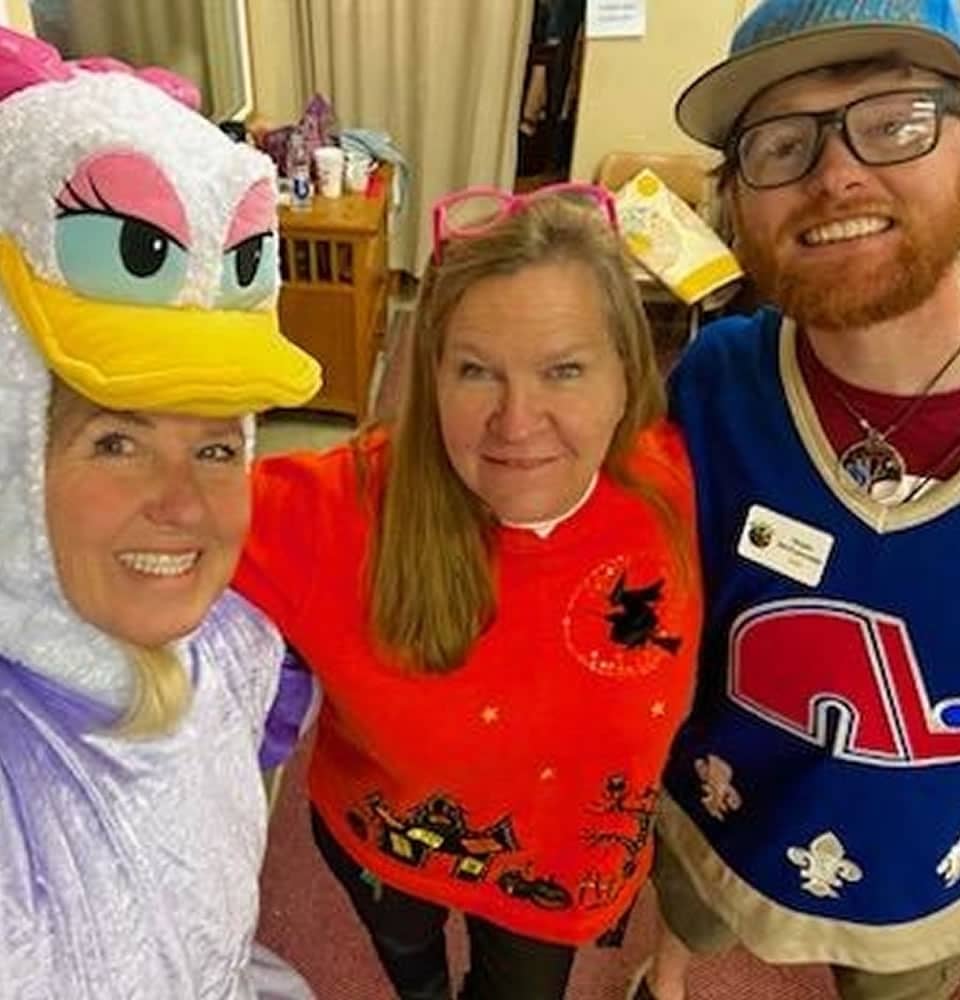 Six Points Provides

Education

Assistance

Training

Advocacy
Integration

Community