Six Points 2021 Quarter 4

Evaluation & Training
1160 N Main St      PO Box 1002    Gunnison CO 81230      (970) 641-3081     www.sixpointsgunnison.org
---
And the big news is (drumroll, please)…
he's back!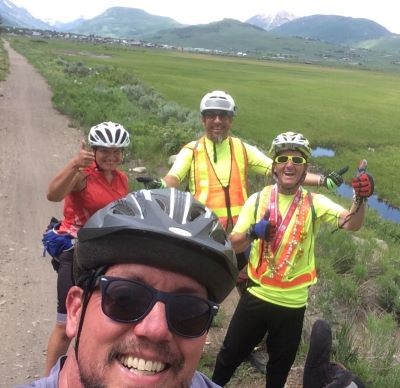 Our beloved former Executive Director, Daniel Bruce, is returning!  We couldn't be happier to welcome Daniel and his wife Erin back to the Gunnison Valley and back to Six Points.
Daniel is already working remotely for Six Points as the Executive Director and will be back in Gunnison around the New Year.  Nancy is moving into the role of Assistant Executive Director, and she is very excited for Daniel's return after helping to hold down the fort during a pandemic!!! We look forward to a bright and productive season ahead for Six Points as we continue to seek the best ways to serve the community.
---
Clients are getting out!  A group went out for lunch to local steakhouse Ol' Miner; Johnny did a solo trip to Denver  (way to go, Johnny!) and then joined a private group on a trip to Glenwood Springs; Joe and Johnny celebrated their November birthdays with a trip to Grand Junction; a group of clients went to Salida for a  day of R & R. Clients continue to swim, ski with adaptive sports, and work out at the gym!

---

Jeff and John are taking the lead on a current fundraiser in Gunnison, checking coats at the Elk Lodge winter concerts to raise money for the recreation fund.  The rec fund will help clients participate in Special Olympics and purchase fitness center passes.  So far they, and other client volunteers, have raised about $574!
---
DIRECTOR'S CORNER – December 2021
with Nancy Lakiotes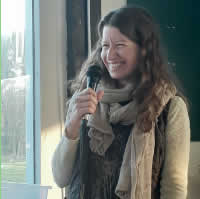 Besides the wonderful surprise that Daniel is returning, we have MANY, MANY other gifts to be grateful for this year.  A heartfelt thanks to all of our generous grantors:
City of Gunnison
Gunnison Home Association
Gunnison County
Anschutz Family Foundation
A.V. Hunter Trust
Community Foundation of the Gunnison Valley
NextFifty Initiative
Gunnison Car Club
THANK YOU to so many incredible community members (near and far!), who gave support to the Six Points mission this year!!! YOU make our work possible.  HAPPY NEW YEAR!
---
Thanks to Our Generous Grantors: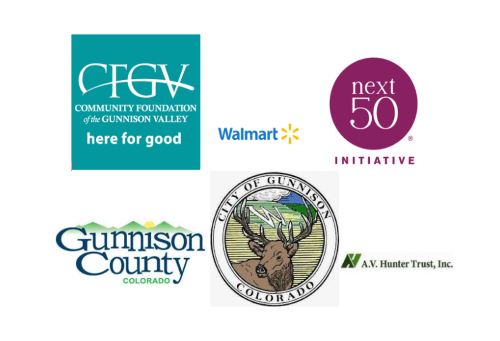 ---
Opportunities to Donate:
Enroll in City Market's Community Rewards Program

Go to www.citymarket.com  to sign in or register an account
Click on "Account" located on the red band in the middle of the page
Scroll to the Bottom of the page to the Community Rewards Section and click "enroll now" or "re-enroll now"
You can either type in "six" or our # 10405 to choose Six Points as your organization. It's that simple and it costs you, the value card holder, nothing!
*All card holders need to re-enroll every January to support Six Points
---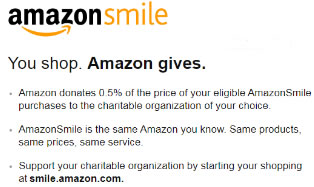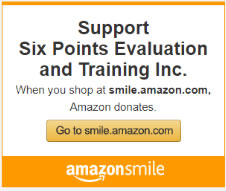 Copyright © 2022, Six Points. All rights reserved.

Six Points Provides

Education

Assistance

Training

Advocacy
Integration

Community