Six Points Has Good News!
Don't Miss a Single Issue

Newsletters are released quarterly.  If you would like to receive them automatically via email, please opt-in below. We also occasionally post other articles on this page. Check back often to see the exciting happenings at Six Points!

Great people, lots to share, and interesting news.
Click on a photo or "See more…" to read the whole story.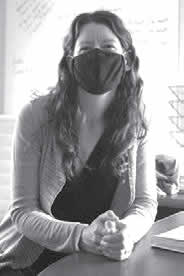 Lakiotes was recently hired as Six Points' new executive director. Although the experience would be drastically different from what Lakiotes was used to, she went for it and landed the position. Lakiotes has been holding the position as the interim director since January after her predecessor Daniel Bruce stepped down. "Being able to help in someway keep our clients in the community where they want to live, and have them be able to live in a setting of their choice, that 's really meaningful," Lakiotes said.
read more

Six Points Provides

Education

Assistance

Training

Advocacy
Integration

Community